Caregiver Alert Mats
Pressure Sensing Landing Mat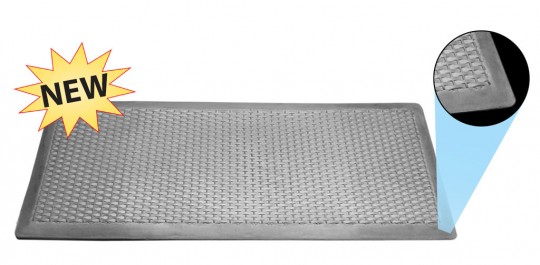 Soft landing mat with beveled edges
1″ Thick Soft Landing Mat
That also notifies caregiver by pager
Unique and exclusive pressure sensing Impact Mat that reduces injuries from falls and alerts caregiver when resident needs assistance.
The new soft landing mat can be attached to a wireless fall monitor (TL-2016) which will quietly alert caregiver by a low-cost pager when a resident needs needs assistance.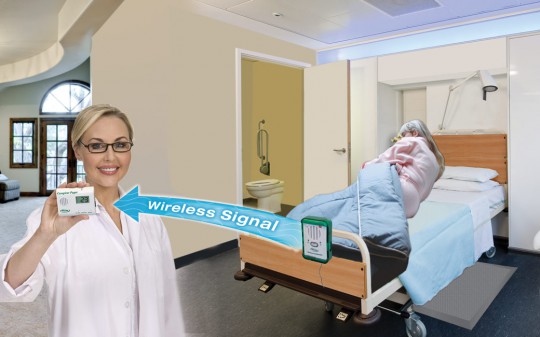 The wireless signal to a pager allows the fall monitor volume to be set to silent, removing the noise from the room. It is made of soft 1″ thick, durable polyurethane with anti- slip surface and gentle sloping beveled edges.
Quiet CordLess® Option:
GLM1-SYS This system has no cords and therefore eliminates tripping hazards from loose cords at the bedside. A wireless transmitter inside the landing mat sends a signal to the Quiet CordLess® fall monitor in hallway outside of the room to reduce in room alarm noise as well as provide easy access to audible and visual alert for caregivers. The Quiet CordLess® Landing Mat are a patented technology from Smart Caregiver and the only one of its kind on the market.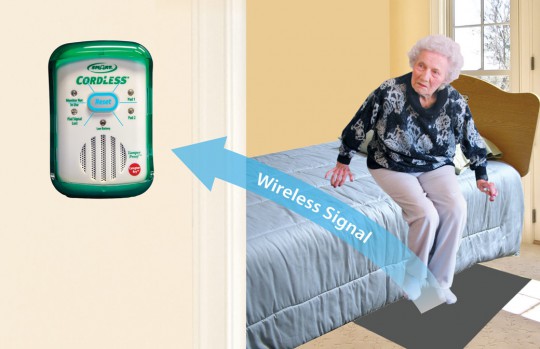 Works With Other Low Cost Smart Fall Monitors
Landing mat can be connected to FallGuard™ Monitors for simple low cost solutions. When resident applies pressure to the mat, the monitor will alarm, alerting the caregiver that the resident is in need of assistance.
Cordless® Alarm: Quiet CordLess® monitor can be placed outside of residents room to reduce in room alarms noise. Also eliminates tripping hazards (GLM1-SYS).
Wireless Alarm: Send wireless signal to a pager to alert caregiver that resident needs assistance (WMLM1-SYS.
Economy Alarm: Landing Mat can be connected to the Economy Monitor for a simple low cost solution (ELM1-SYS).
[WPCR_INSERT][WPCR_SHOW POSTID="408″ NUM="3″ SNIPPET="" MORE="" HIDECUSTOM="0″ HIDERESPONSE="0″]